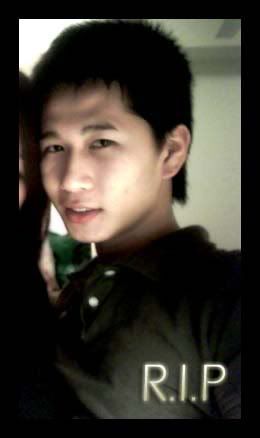 "Boon Jiin is stable now...got hacked lolz."
It was just this morning around five when I switched on my notebook and read that on his Facebook profile but it didn't bother me much. Somehow rather it caught my attention.
Little did I know that a friend of my age has left the world at that very time. He passed away in a horrifying accident. Upfront in their own eyes, his friends witnessed the tragedy.
I never really knew him in person. Half the time when he was in Melbourne, was the only time I chatted with him on MSN and got to know him a little. He was a really sweet loving boy, one who would sacrifice himself for name of Love. His buddy who grew with him, loved him very much, and sadly, that buddy himself watched him away.
(They were perfectly straight, don't get me wrong)
Every time on MSN, we always talk about the same few things; about his education and his girls. I got the news that he has just recently broken off with this girl but I didn't ask much. I once knew that they were deeply in love, especially her, she loved him more than anything in this world.
As for he, his Merc was his beloved. I remembered how he lied to me about his Kancil. The first time we met was on David's 18th Birthday. I wondered to myself, "what a good looking young boy", he looked familiar. Then when he left to Aussie, he added me on MSN and we chatted.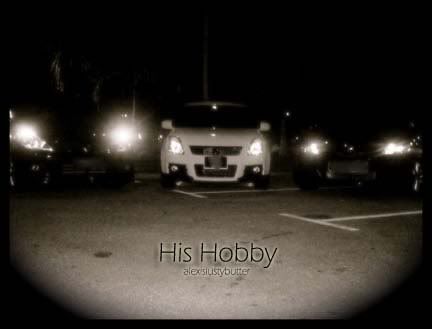 It was not long ago when I last saw him. It was at Poppy Garden if I didn't recall wrongly. We greeted and got separated in that heavy crowd. I didn't even get the chance to properly talk to him, neither did I drink and party with him.
I missed that chance.
Now that he is gone, there is nothing I or We can do now. Lord wanted him back, He took his pain and sorrow away. We all shared a memory of his presence. It was good, wasn't it?
I do not think he is a selfish evil guy who want to watch his loved ones cry because of him. It was a good life that he's had. Weep no more. Celebrate his Life
-Jess Ross
Celebrate the life of
Boon Jiin
.
Note: Jiin's Memorial will be held at his home for three days from today onwards.