Left home at eight in the morning, with dad and sis, we arrived at
our destination
around twelve. My tummy still felt a lill bloated after the
Roti Hawaii
that I shared with Josh at three that morning. Therefore, I decided to have something lighter in taste for
tummy calming
.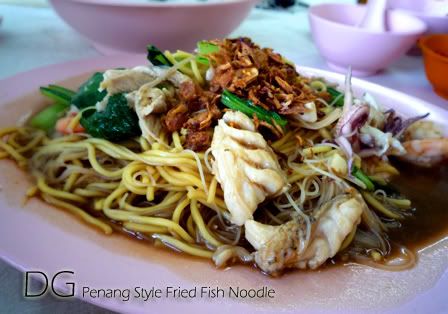 +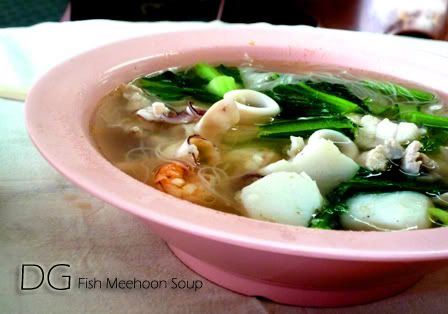 =
RM20+
Penang has always been known for being one of the
best

historical

cities in Malaysia
. Just look at the beautiful buildings everywhere! The fine arts created during the British occupation. What more when you find the best varieties of A La Carte's at prices as low as RM2.80 for a bowl of ais-kacang. How often do you find
Fish Nasi Lemak
? I'm sure you can't find it here in KL!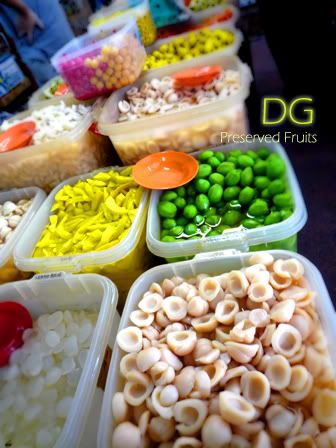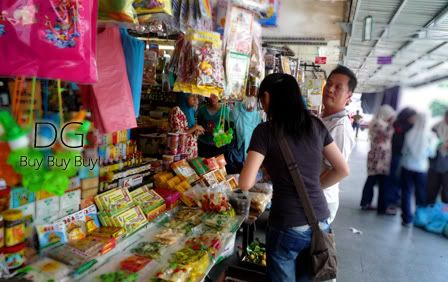 We don't always get the chance to go up to Penang due to
time constrain
. When we do, we obviously cannot miss out the
yummy deserts, fried oyster, ikan bakar, char keuy teow
and etc.
If you were like us, lazy as hell to drive about to different coffeeshops to taste different food, try considering a
food court
.
Hey hey hey! This' not like the ordinary foodcourt like those we have here in the big city where Myanmar or Indonesian workers are hired to cook
Chinese food
.
It just taste bad. Over in Penang,
the older the cook is, the tastier the food gets!
dayUums.
About
New World Park
, well, lets just say daddi was telling me how it used to be a very popular place where big artists filmed their movies there.
(Sorry, too lazy to google it)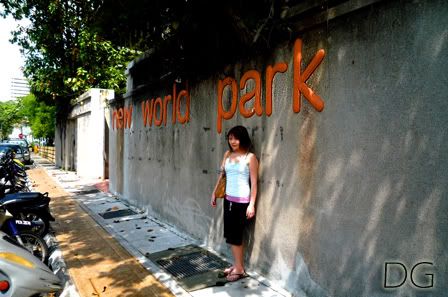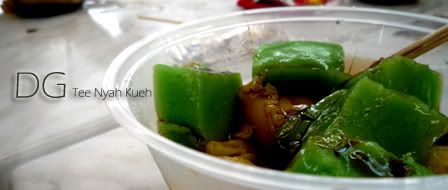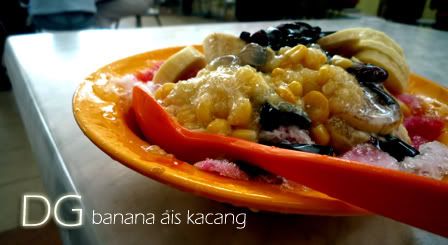 Daddi was thrilled that day alright. He's just as crazy as I am like how I get all so excited when I see little puppies on the streets. Oh.. or when I bought this stylo modern Cheongsam at Gurney Mall which costs me
RM180+.
I instantly
fell
in love
with it.
Deal with it or get outta my face! :p
That
Tee Nyah Kueh
thingy.. that black sauce is actually
brown sugar
, not rojak sauce. It was not bad, not 'that' great but
acceptable.
Bbuttt.... we went back the next day and bought
fifteen boxes
of it. err.. *scratches head*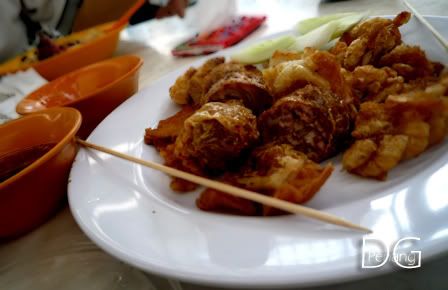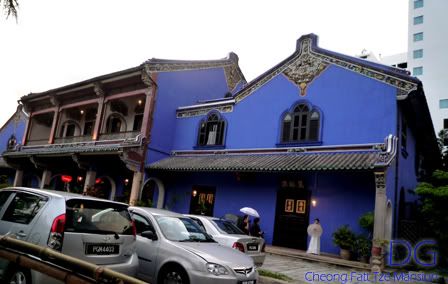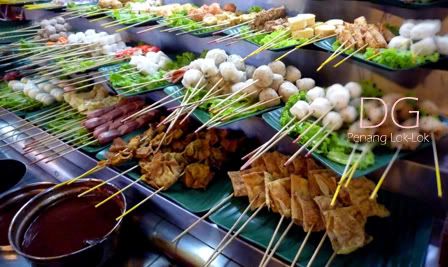 I so loved the lok-loks...
Fatman steamboat
is seriously..
SERIOUSLY
..
nothing
as compared to that. The sauces were just
perfecto!
That's the essential to all Lok-Loks.. hoho.
Alright, what next?
Mee mamak!
I've been craving for that since the day I laid my feet on the island. Daddi just couldn't tell me earlier that we were gonna go checkout the chinese speaking indian fellow's place that we saw on television last month. Wow.
Two rounds
of mee mamak,
back-to-back
summore. Great!
Now why do I keep telling myself that
my weighing machine is spoilt
.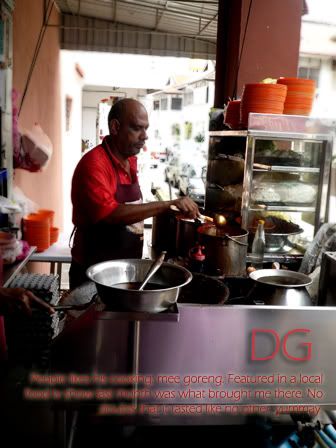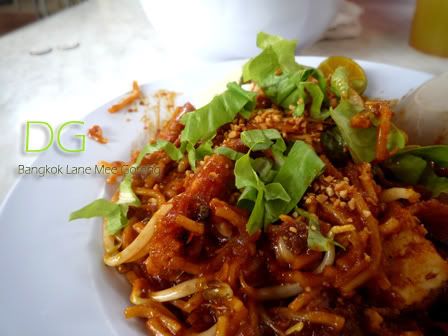 After two days of eye torturing, tissue wasting, having all 'samkulokpor' coming up to me and telling me
"ohh... you're so big already ahh.. very pwetty edi ohh.. you remember me ahh.. I used to carry you when you were a baby.. awwww @#%*!"

(in Hokkien) ,
I almost lost my mind.
Added the
secrets revealed
to me after all these years, plannings that I was put in responsible of doing for KnockOut, work problems that came up..
I couldn't help but to disobey and lie to everybody about not staying in that night.
I was all on my own in the room afterall, since dad and sis left early, leaving the whole room to myself. Alone, I walked out to the streets in search for a quiet place to have a mind set-back drink.
Thankfully my hotel is just a minute walk away from the
Penang version of Heritage Row
and a couple of bars with lots of foreigners there. It was a tourist attraction location, very strategic.
I miss the Shell days.. Babes.. *laughs*
What's done is done. Look back but can't turn back. It was so close.. to seeing her for the last time before she left when I had the sudden urge of going down recently. I've mentioned it in my previous post in the Raya week.
It felt as if she tried to reach out to me, I heard, felt it, but ignored.
I was their fav, they were mine too. My Love for them is will never change.
Join me, DG and get Knocked at The Apartment Downtown, KLCC, 7pm, this Sunday (19 of October)! With lots of great performances and prizes to be won, you party people wouldn't wanna miss a thing!
You also stand a chance to win our lucky draw prizes and to take part in our charity auctions. For all of the above, with cocktail-themed dinner served, you can simply contribute by having a good charitable time there for only RM60 each!
Tell me when was the last time you did something good for the community? People who are less fortunate than you are? People who don't get to party, drink and shop like you do?
You should feel guilty already, that's even if you're warm blooded.
It's time to take a stand and make a difference!
Call me now!
016-3146676
or logon to our blog site: ProjectKnock
Cheers.