Lembik
..Lembek..
Lambek.. same shyt. The only little toned parts of me are all lembek! >_<>
it's not my fault
that my classes end late almost every day during the peak hours. Plus the
heavy traffic
on Federal highway towards KL, petrol ain't cheap ya knoe. It takes me 45 minutes to reach Midvalley every time because of the stupid jam. I've already told Daniel (the California dude who handles my documents) to upgrade my membership to Platinum since almost a month ago so that I could go to the Piramid branch as well, until
I got so fed up
that all I want now is to transfer my membership to
True Fitness at Jaya 33
which only takes me 5 mins from my place ignoring the eighty bucks extra monthly.
Cheaper parking
, definitely,
minus the jam
, therefore it sums up to about the
same value
. Yeah.
More privacy
at the True swimming pool as well. Best part is, I've got
more friends
there and I'm so gonna drag Ebelin, Eugene and Cyuen to swim with me. Honestly, the best I could do is three freaggin 20 metres lap.
I know I suck but too bad.
:P
On Sunday, I had a lil night out with my girlyfriends. Why did I even step into Heritage? It's a Sunday!
S.U.N.D.A.Y-----!
Gay Night in Bar Club
like a total OH-MI-GAWD. I've worked there for more than a month but I never once experienced their Sunday nights so it was pretty shocking. It's not that I'm against Gays or what, in fact, I'm actually cool with it and felt quite comfortable with them. Come on,
boys with no intentions
, safe! Most of them are HOT wokay?? me love. ;P
Me

love

them bunch!
Peng let

me

drive her car :D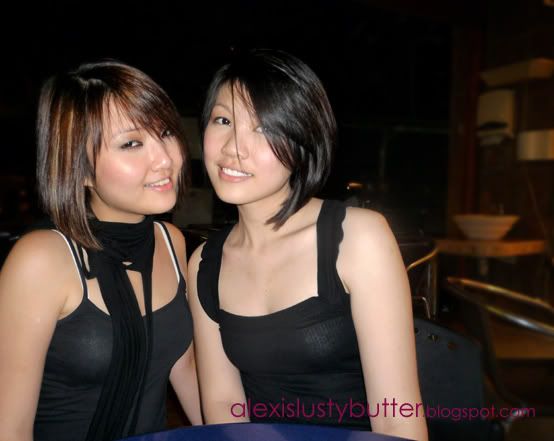 She's such a

blur queen.

tsk tsk.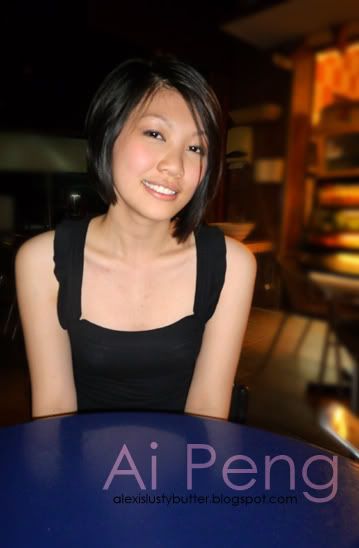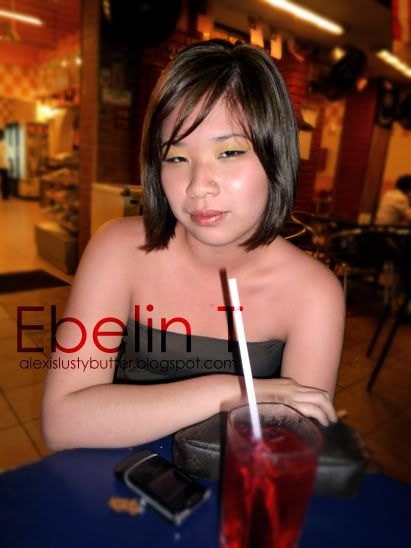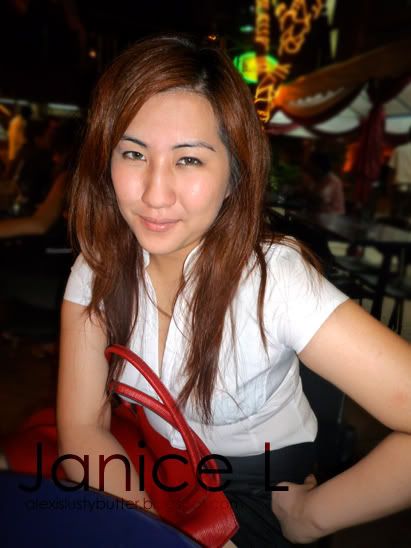 When she says 1+1=3, you better shuttup and

just nod

.
You don't want no Gucci bags slapping your face aggressively.
She likes to play rough.. grrwrr.. xoxo
Okay.
As for the past few days, I've been feeling rather

weak, tired

,

and

emotional.

hmm.
Spent the whole day home yesterday and woke up early for class today. So proud that I did not skip

PR2

classes again. I've got Mid Terms next week so gotta cut down on late outings.
Ofcourse without missing the boys' birthday lah. :)
By the way, it was

Khoo Ley Vin's 19th Birthday

yesterday. Happy Birthday big boy! Stop crying in class-lah. hehe. toddles.