Warmly welcomed
by Jess and Stella at the entrance, the Special Assistant to Managing Director of Crystal Jade Culinary Concepts Holding at Amuleto, Midvalley. I had a plesent little first experience there at the
casual chic dining restaurant
. We were served their house mocktail that has
tiny bits of kiwi, strawberry and orange
in it and I think I tasted some carbonated mix. Not bad, but I much prefer their house pouring wine.
Very different from the usual reds
I've tasted so far and they have obviously recommended their best.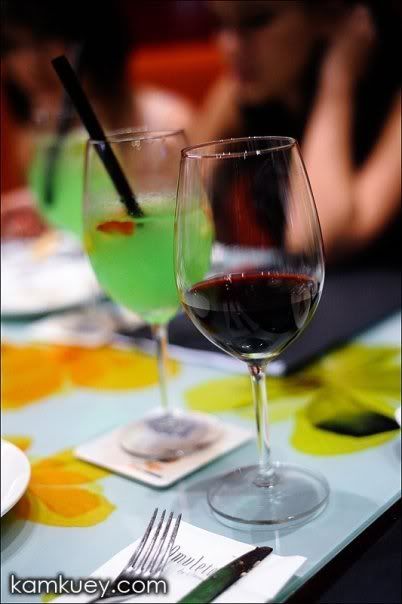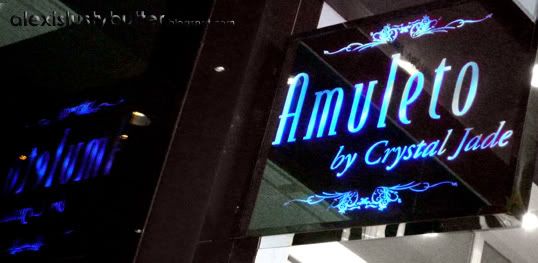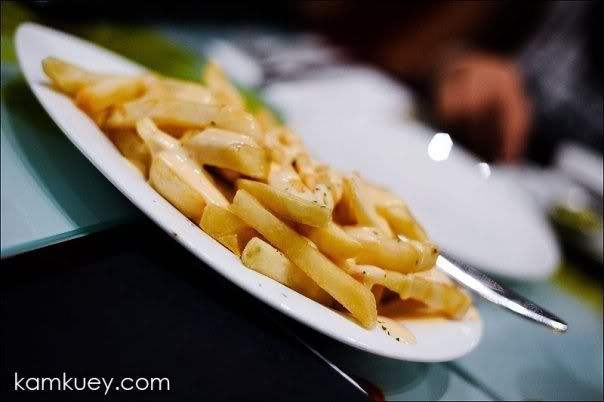 This unique
tapas
dish came first on the list. Cold and light, fish tomatoe, cucumber and carrot wrapped in a thin layer of beef topped by fish eggs. Not bad, just that I am not a fan of beef.
Price: RM10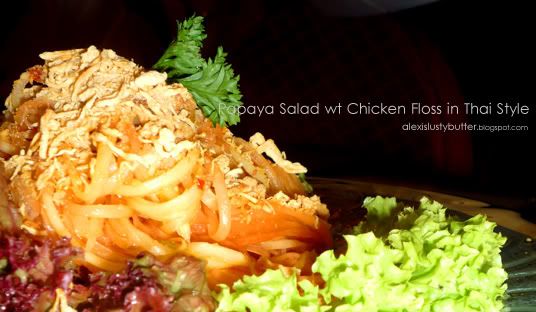 I didn't know what this was when it was served. Papaya strips mixed in their special Thai sauce gave it a
sweet and sour
taste with a little spice with slight chicken floss topping it. Looks alot like the Chinese 'yu-sang' that you have on CNY dinner gathering and it tasted a little like it as well.
Price: RM11
By just looking at it makes me drool.
To me it was just another plate of fried spaghetti with olive oil taste and a generous amount of seafood. Very Malaysian style and it sure was yummy.
Price: RM15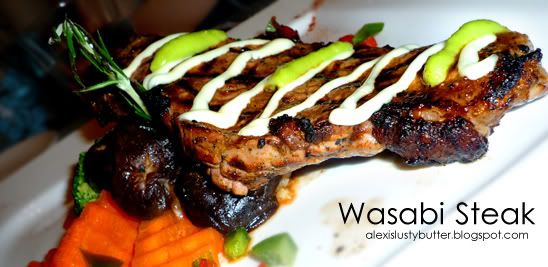 This plate of steak is
not the usual ones that I have
. Fully cooked which took away the tenderness of the meat and the wasabi is spicier than usual. I only had a pinch of it and I almost teared. However, the taste of wasabi was not 'that' strong as compared to those I have in Jap restaurants.
Price: RM30 (100g), RM36 (180g)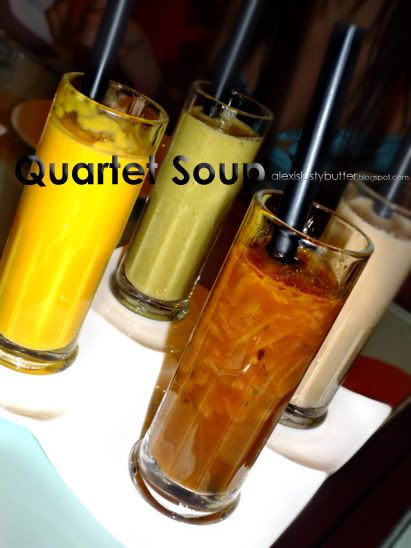 French Onion, Pumpkin, Mushroom
and
Brocolli
soups. It came in small glasses, very unusual. I chose my favourite soup which is the mushroom and I loved it. This
Quatet Soup
is on the menu, served specially for indecisive people who wants to taste all four kinds of soups. Very smart.
Price: RM12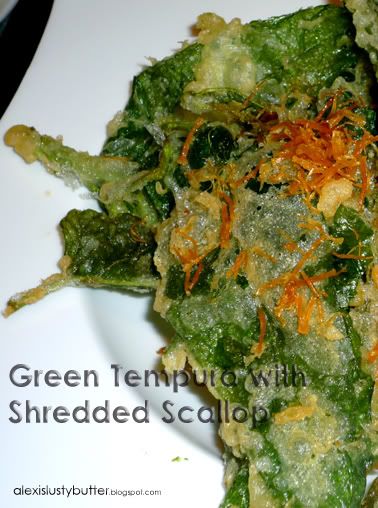 This dish is real good. The green is actually the usual 'kangkung' that I have but no one could really tell. Deep fried to make it crispy and tasted really well with the shredded scallop. Obviously
the must-try
in the menu.
Price: Unavailable
Calling out to
cheese lovers.
Served on a pan, the thick layer of sinful cheese wrapping the glutinous rice cake with a slight burnt taste. It was meant to taste like that. St3ffie's favourite.
Price: Unavailable
What's Rosti?
Onion, onion and more onion!
Mushrooms cooked with a very creamy sauce, I likey. Dip it in cream? Hmm.. Not my usual way of eating it.
Price: RM12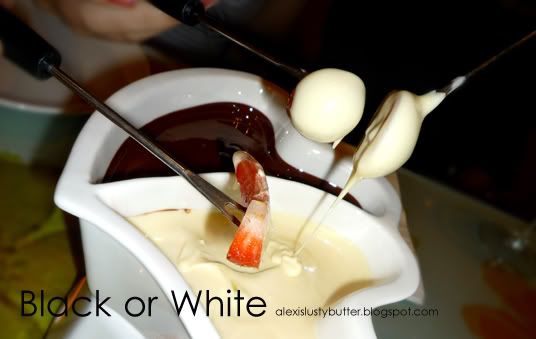 Chocolate Fondue!
How often do you find white chocolate fondues?
I may not dig chocolates the fondue way, but I liked the white chocolate dip. It adds sweetness to the fruit whilst the dark chocolate adds bitterness which I never fancied. Guess what I found on the menu? Cheese Fondue! Who's up for it?
Price: RM30
With all cocktails priced at
RM25
and a pint of draft beer at
RM20.90,
friendly waiters
and
services, smoking area
at the back with comfy round couches, I would go there again on my next visit to Midvalley.
Amuleto
by Crystal Jade
-
"Refined Food Culture.."
, established in Singapore 1991 has the total of 40 branches in Asian Pacific Region today. One of their two western cuisine branch is located at Midvalley, in between Maybank and Seed (near Chillies). Good food & beverages at very reasonable prices with such ambiance, I think it is all in a package.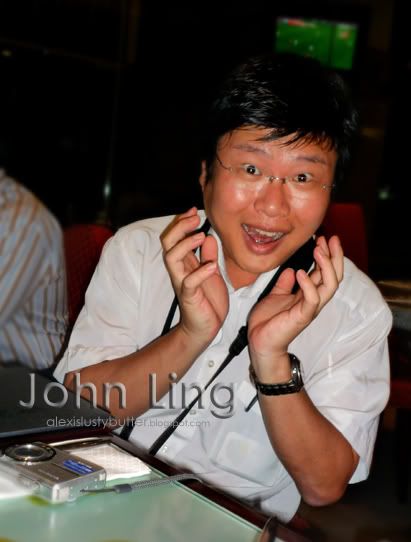 Jess' photographer friend, the Editor of
Daily Lifestyles
online magazine. His studio is located at Hartamas which provides photoshoot services and lots more. So you can freely check it out.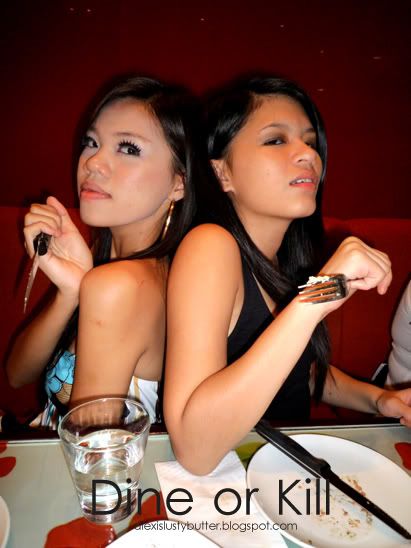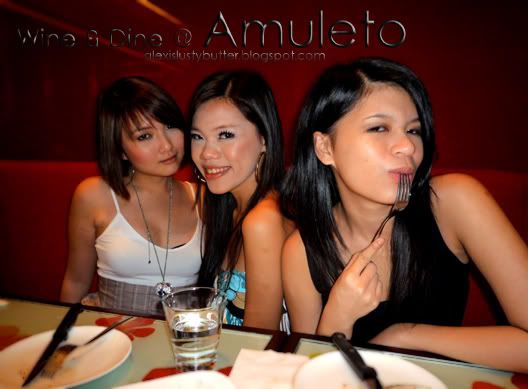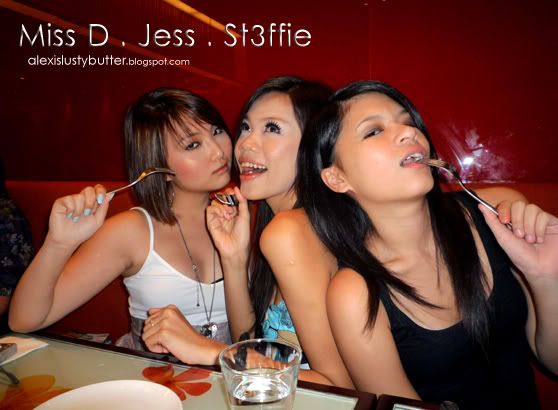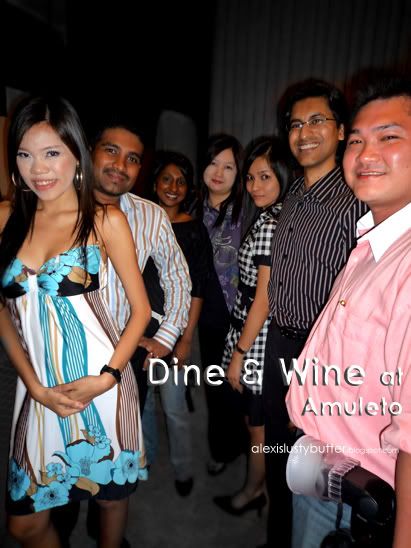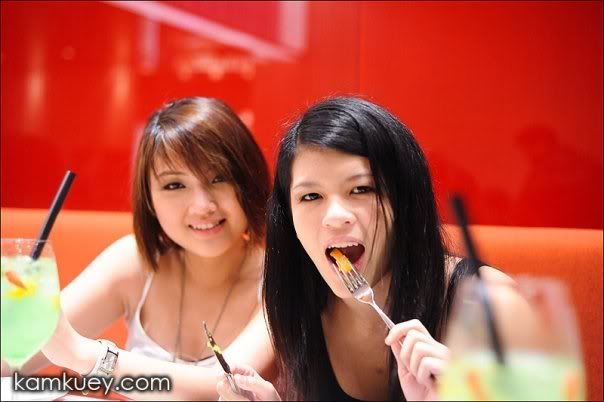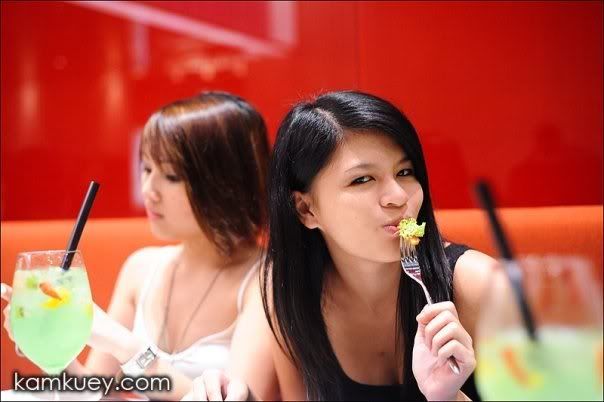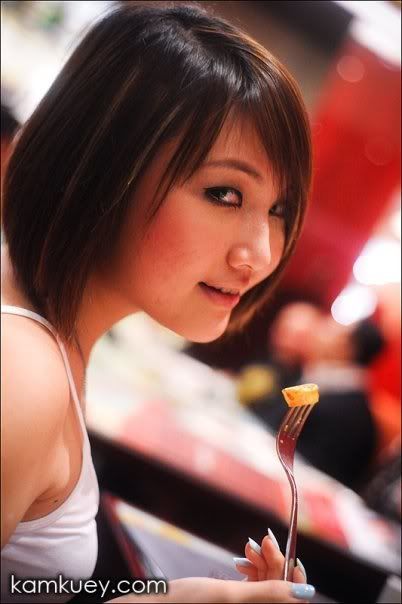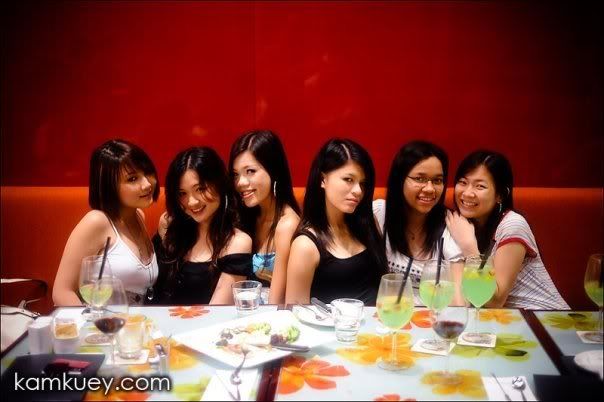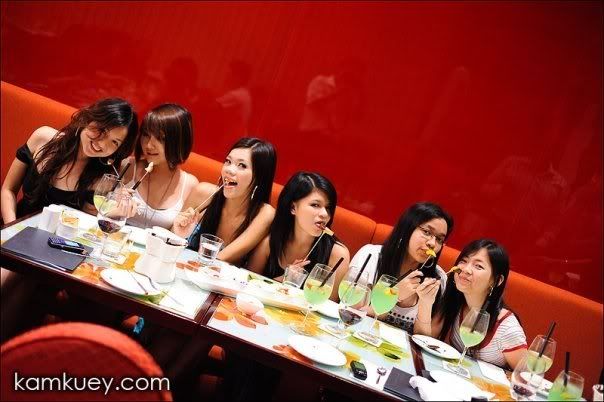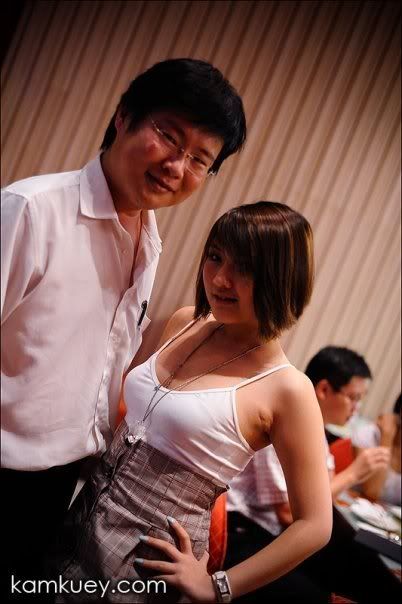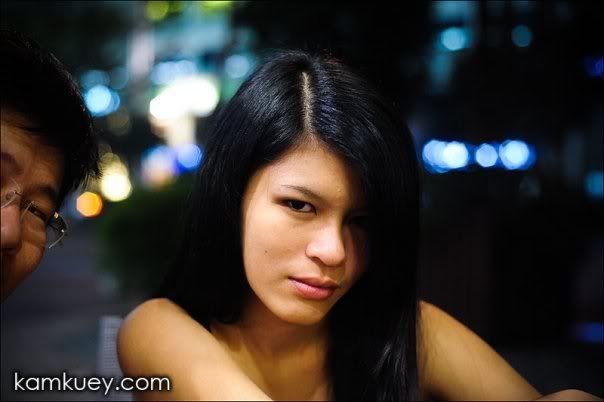 I took this shot. *fooooh* John the master taught me to use his DSLR. Cool.. I would love to get my own someday..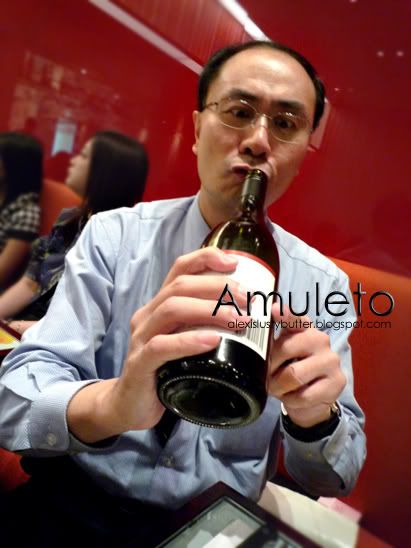 He was
The Wine Man
who recommended the best wine of the night. Just look at him, I think he was drunk.