College schedule has been quite packed lately, hence, the lack of update. My mind was so carried away by some things that kept distracted which led to illness. So yeah, upon recovery, I had my first stick of Fresh Mint and now, the urge of a glass of white wine. uhmm.. Good thing about all this is, I've found myself a new eye-candy. teeheehee.

Finally get to watch Forgetting Sarah Marshall last weekend and I liked it a lot. It is more like a chick-flick but a pinch comedy added to it. Beautiful casts, hilarious story line, amazing settings and overall a good production, I'd say. Again, I had Jap food with Jonz but it was him who stuffed himself this time. hah.


Walking around, looking around, observing people's behaviour, lifestyle and sense of dressing was pretty relaxing. Afterall, Malaysian urban culture doesn't differ much whether your skin is yellow or brown. Agree not? We share the same air, drink the same water and walk on the same land. On top of all, Malaysians love to eat and play. Don't you dare deny that!






Even grandnanny these days play games on handphones, drives like mad bulls and surfs the web like we all do. It is different now. The next thing you know, they could be blogging just like you and me. lol.
I was just walking on the street when I stumbled upon this cute little infant. I quickly took out my camera and snapped a shot of her. She has spikey hair just like how I did when I was her age and I think it is cute alright. It stood on its own!!
Then yadda yadda.. I bought some colourful art papers. I've always liked to collect fancy things to make something else out of it. I'm a big kiddo at heart who still are amazed by colourful things. If I were rich, I would have bought the whole stall lar bugger! The art crafts are just so overpriced.. grrr..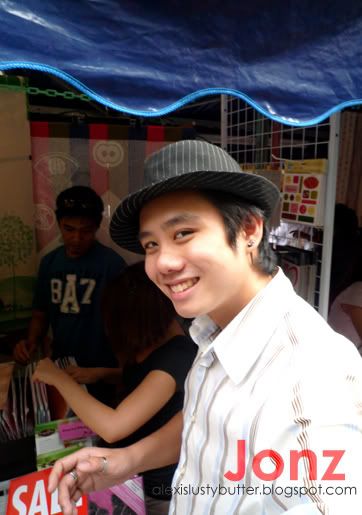 Imma steal his fedora when he's unaware. *grins*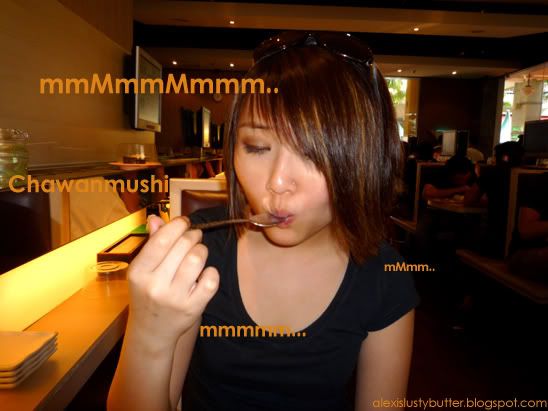 Under influence of Vince, I've started to love Chawanmushi.