..there was this incident in Penang (in the newspaper) - a young girl was raped by a man posing as a plain clothes officer; he asked her to come to the police station when she and her male friend didn't have a driver`s license to show. He sent the boy off to get his license and asked the girl to accompany him to the police station. Took her instead to an isolated area where the horrendous crime was committed.
In fact, the law clearly states that between 6 pm and 6am, a woman has the right to REFUSE to go to the Police Station, even if an arrest warrant has been issued against her. It is a procedural issue that a woman can be arrested between 6pm and 6 am, ONLY if she is arrested by a woman officer and taken to an ALL WOMEN police station. And if she is arrested by a male officer, it has to be proven that a woman officer was on duty at the time of arrest.
It is good for us to know our rights. To what extent it comes of use remains to be seen in any situation. But as they say, knowledge is power.
Back to the topic.. Mardigras.

It was last Friday night when I met Jeslyn, Stephanie and David's bunch at our former weekly clubbing spot. The last I partied there was last year and the crowd decreased tremendously. It was so much fun back then. This time, what brought us together again was CS' birthday party which was held there. Apparently, everybody was invited and I was just party crashing as my lil'mui was there. Okay okay.. It wasn't the last venue for that night but I just wanna keep more surprises coming.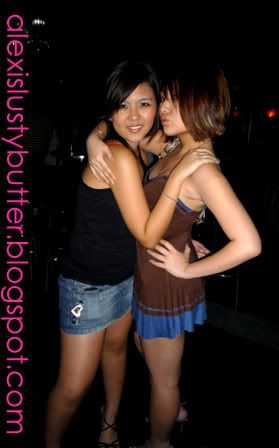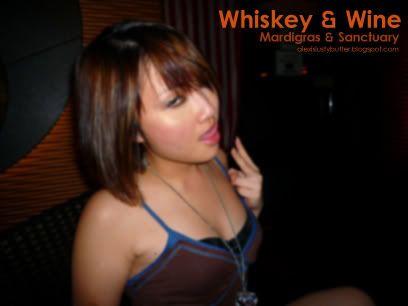 ...next on Steffie's Two Nights Birthday.. Do not close this page.. :)